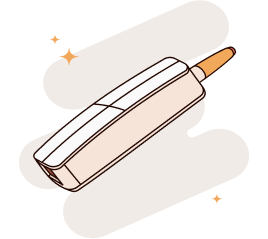 Introduction
This Meter Reader for Norway connects to your AMS electricity meter through the HAN port and read your electricity consumption in real time. Connected to your Smart home app, it gives you an updated overview of your power consumption in real time.
The Meter Reader supports AMS electricity meters as Aidon, Kamstrup and Kaifa.
Open the HAN Port
The HAN port on your AMS meter is by default switched off, and you must inform your electricity company that you want it opened. You can do this on their website or by calling the customer service.
Installation
Open the Eva Smart Home app

Select "Add new device" and choose Eva Meter Reader

Follow the in-app instructions to complete the setup process.
Connect the Meter Reader to the AMS Meter
The Meter Reader is connected to the HAN port on your modern AMS electricity meter, which you can find in the fuse box.
With the Eva Meter Reader, you can retrieve real-time data and monitor your consumption directly on your smart home system.
Turn on the antenna

Pull out the plastic tab

Connect the network cable to the meter reader and the electricity meter.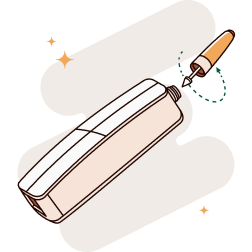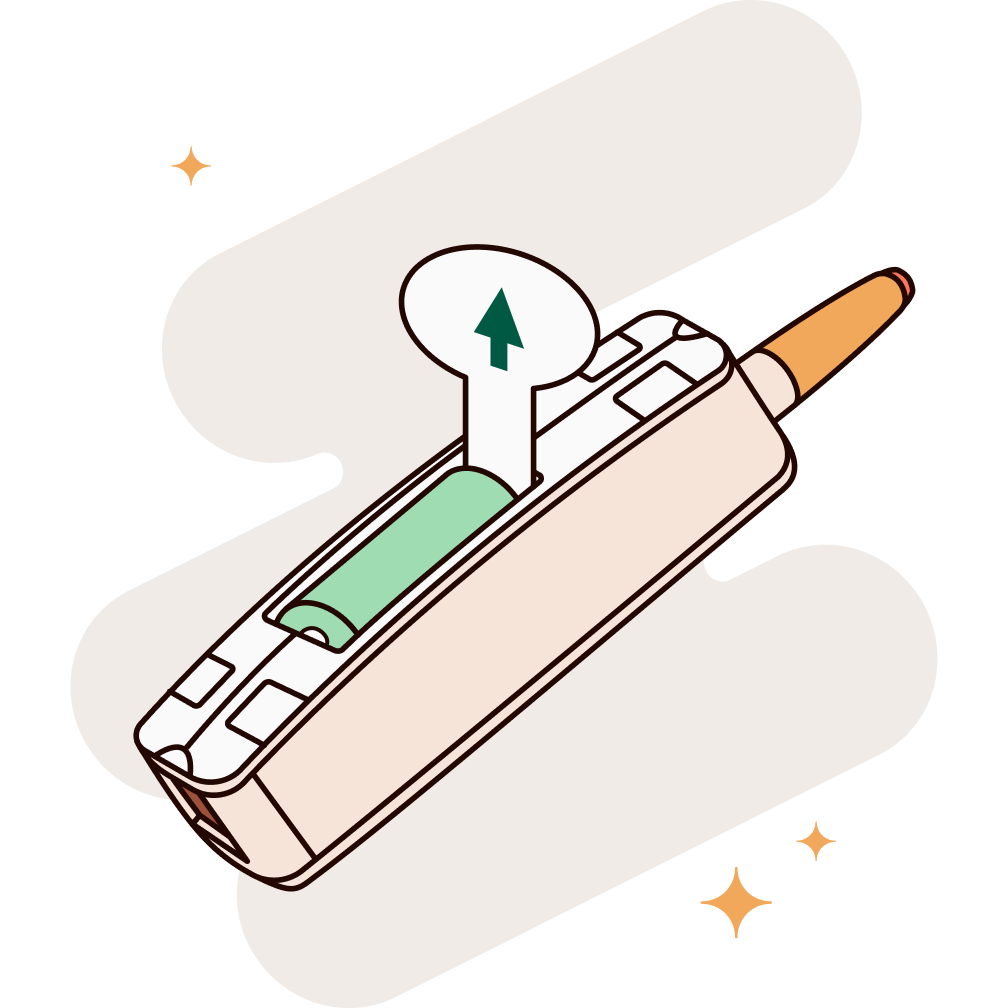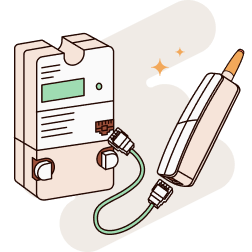 Every time the meter reader receives data from the power meter, the LED light will indicate this with a short blue flash.


If the meter reader is not in pairing mode
Remove the meter reader cover as described above to gain access to the push button.

Press and hold the push button for more than 10 seconds to activate connection mode on the meter reader. When the button is released, the connection mode is indicated by the diode flashing blue rapidly three times followed by a 1 second pause).

Put your hub in connect mode and wait for the meter reader to pair with the hub.
Factory reset
Open the cover of the Meter Reader as described above to get access to the push button.

Hold the push-button on the Meter Reader for more than 10 seconds to reset the Meter Reader and start pairing mode.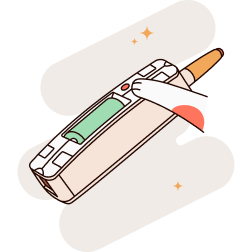 Pairing mode is indicated by the LED with 3 short blue flashes every second.
LED Indications
COLOR
PATTERN
EXPLANATION
NORMAL



Blue




Short flash




Message from electricity meter

received




OFF

Blue




Repeating:

3 short flashes, 1 second off

Pairing mode

OFF




Blue




1 second on/off toggle




Zigbee identify

OFF

Blue

Up to

10 medium flashes




Leave network:

Meter Reader has been removed from

the Zigbee network.

Pattern will change to pairing mode pattern


OFF

Red

Flashing




Zigbee c

onnection

lost

OFF

Red

2 fast flashes

Does not recognize message from meter

(Applies to software version 0.5 and up)

OFF

Red

Flashing every 3 seconds

Lost Zigbee contact (Applies to version 0.5 and up in software)

OFF
Using the button
ACTION
DESCRIPTION
EXPLANATION

Press for

more than

10

seconds

F

actory

reset

Resets

Meter Reader

to factory default and starts pairing mode



Note: A factory reset unpairs the

Meter Reader

from your gateway
Eva Meter Reader supports
Eva Hub

Homey

Home Assistant (Zigbee2mqtt)

Futurehome
Changing the batteries
Remove the cover.

Remove the old battery and insert a new one (CR123).
Note: The LED light will indicate a startup by alternating between flashing red and blue. The LED light will then flash red until the meter reader has restored communication with the hub.
Put the cover back on the meter reader.
Debug
DESCRIPTION
POTENTIAL CAUSES
SUGGESTIONS

No data from meter reader available

Cabling

Ensure that the cables are properly attached

No data from meter reader available

HAN port is not opened for traffic

Contact your power supplier to open the HAN port traffic

No data from meter reader available, meter reader is offline in app

Lost contact with the Zigbee network (may be due to the fuse box blocking signals from the meter reader)

1. Add powered devices like a smart plug that acts as a repeater)

2.Attach the meter reader on the outside of the fuse box

3. Use an external antenna (WLAN/WIFII antenna that supports 2.4GHz and RP-SMA connector, can be purchased separately).

The meter reader displays incorrect values

The electricity meter is not supported

Contact your electricity provider and ensure that your electricity meter follows the OBIS list.
In the box
Eva Meter Reader

HAN port connection cable (standard LAN cable with RJ45 connectors)

1 CR123A battery

Security instructions
Important safety information
For indoor use in dry environments only.
Can be used in temperatures from 0º to 40º C.

This product is not a toy. Keep out of reach of children.

The product should not be placed near heat sources or directly in sunlight, as this can cause overheating.

Use the correct battery type. Using the wrong battery entails a risk of fire and explosion.

Do not use the device if it has visible damage.

Dispose of the batteries according to the instructions.

Failure to follow the recommendations in this manual may be dangerous or cause legal offences. The manufacturer will not be held responsible for any loss or damage.
Appendix
Information on

d

isposal for

u

sers of

w

aste

e

lectrical &

e

lectronic

e

quipment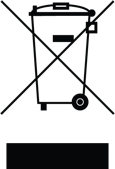 This symbol on the product and accompanying documents means that used electrical and electronic equipment (WEEE) should not be mixed with general household waste. For proper treatment, recovery and recycling, please take this product to designated collection points where it will be accepted free of charge. Alternatively, in some countries, you may be able to return your products to your local retailer upon purchase of an equivalent new product.
Disposing of this product correctly will help save valuable resources and prevent any potential negative effects on human health and the environment, which could otherwise arise from inappropriate waste handling. Please contact your local authority for further details of your nearest designated collection point. Penalties may be applicable for incorrect disposal of this waste, in accordance with your national legislation.

Software updates
Software updates can be released by the manufacturer to fix bugs or enhance functionality after the product has been released. Updated software versions released will not impact continued compliance with applicable rules.
Technical specifications
General

IP Class: IP 20 (indoor)

OTA upgradable

Local Communication

Radio protocol: Zigbee 3.0, HA 2.1

Frequency: 2400-2483,5 MHz (IEEE 802.15.4)

Transmission power: 9dBm

Ratings

Operating temperature: 0 to +55 C

Storage temperature: 0 to +55 C

Operating voltage: DC 3V/42V
Declaration of Conformity
Datek Smart Home AS declares that the equipment described in this document, is in compliance with the essential requirements and other relevant provisions of EU Directive 2014/53/EU. If you require a copy of the original signed DoC, please visit https://hjelp.evasmart.no/hc/no or scan QR code that can be found on the packaging of this product and select documents for your product.

Datek Smart Home AS
Voldgata 8
2000 Lillestrøm
Norway