Eva Hub supports Zigbee-certified products. The Eva app displays many of the most common and generic functions of these products. However, there may be some functions that the Eva app does not display due to the complexity of the function or if they are not Zigbee-certified, even if they use Zigbee technology.

To connect third-party products in Eva:
Tap the "+" sign in the top right corner of the Eva Smart Home app.
Select "Add Device."
Choose "Other Device."
Put the device in pairing mode (check the user manual or instructions from the manufacturer).
Follow the on-screen steps.
Tips: Press "the device does not have a QR code" to speed up the connection.
Reset the device:
There are various ways to reset Zigbee devices. You can learn more about how to do this by searching for the specific device you have at https://zigbee.blakadder.com/index.html.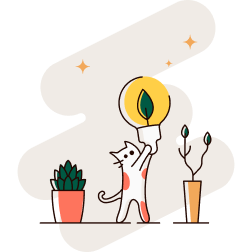 | | |
| --- | --- |
| MODEL | TYPE |
| Aqara Termometer og hydrometer | Temperature/humidity sensor |
| Aqara T1 Innfelt Zigbee -fjernstrømbryter Uten nøytralleder | Switch |
| CTM Lyng mTouch Dimmer | Dimmer |
| CTM Lyng MBD-S | Motion sensor |
| CTM Lyng Ventildriver | Valv driver |
| CTM Lyng Fuktføler | Temperature/humidity sensor |
| CTM Lyng Mic Strømstopp | Mic Fire Detector Microphone |
| CTM Lyng mTouch One | Thermostat |
| CTM Lyng mTouch Bryter | Switch |
| CTM Lyng mKomfy | Stove guard |
| CTM mTouch TavleRelé 25 | Relay |
| CTM Lyng Astrour | Astrour (ON/OFF) |
| CTM Lyng Ventil driver | Valv driver |
| Develco smoke detector/Frient | Smoke Detector |
| Datek | Contact Switch |
| Datek | Meter Reader |
| Eva | Meter Reader |
| Eva | Water Sensor |
| Eva | Scene Selector |
| Eva | Motion Sensor |
| Eva | Window/Door Sensor |
| Eva | Eva Apex Smart plug 16A |
| Elko | Elko Smart Switch 10A RS PH |
| Elko | Elko SmartDim Puck 200W |
| Elko | Elko SmartDim vri Uni 2000W RS PH |
| Elko | Elko SmartRelé Puck 10 AX |
| Elko | Elko SmartSensor motion sensor |
| Elko | Elko SmartSensor Door/window sensor |
| Elko | Elko SmartSensor Leak sensor |
| Elko | Elko SmartSensor temp/humidity sensor |
| Elko | Elko Super TR RF thermostat |
| Elko | 316 GLED RF dimmer |
| Elko | Smart plug single 16A |
| ESH 316 Endevender RF | End switch RF |
| Frient/Develco | Smart Siren |
| Frient/Develco | Keypad |
| Frient/Develco | Motion Sensor Mini |
| Frient/Develco | Smoke Alarm |
| Frient/Develco | Smart Plug Mini, 10A |
| Frient/Develco | EMI Norwegian HAN |
| Frient/Develco | Smart Cable, 16A |
| Frient/Develco | Smart Relay 16A DIN |
| Frient/Develco | Air Quality Sensor |
| Frient/Develco | Humidity Sensor |
| HZC | Ledningsdimmer |
| ID Lock 150 | Requires ID Lock Zigbee modul |
| ID Lock 202 | Requires ID Lock Zigbee modul |
| IKEA Trådfri | Driver for wireless control |
| IKEA Trådfri | Smart light bulbs and lamps that use Zigbee |
| IKEA Trådfri | Fyrtur, Kadrilj, Tredansen blinds/persiennes |
| Lightify fra Osram/ledvance | Smart light bulbs |
| Leedarson Zigbee 3.0 Door/window sensor | Door/window sensor |
| Leedarson Zigbee 3.0 Motion Sensor | Motion sensor |
| Leedarson Zigbee 3.0 Smoke Detector | Smoke detector |
| Micromatic | MicroDim ZB250 LED twist dimmer |
| Namron | Temperature sensor |
| Namron | 5 Channel LED Control |
| Namron | Smart plug 16A white |
| Namron | Multisensor |
| Namron | 16A Relay |
| Namron | Dimmer 250W |
| Namron | Dimmer 2 400W |
| Namron | Zigbee Dimmer 400W |
| Namron | Zigbee Relay |
| Namron | Panel heater |
| Namron | Thermostat |
| Namron | Awning controller |
| Namron | 4-Channel Switch (Can Be Paired, But Must Be Linked to Devices via Touch. To Use the Switch for Moods, You Can Use Eva Scene Selector and CTM Lyng). |
| Namron | Thermostat plug (Works, shows some strange values) |
| Namron | LED light bulb 9W |
| Osram/Ledvance | Lightify light bulbs |
| Philips Hue | Smart light bulb/lamps/LED-strips |
| Philips Hue | Motion sensor |
| Philips Hue | Ceiling light ("plafond") |
| Philips Hue Motion sensor | Motion sensor |
| Samsung Smartthings | Motion sensor |
| Samsung Smartthings | Door/Window sensor |
| Samsung Smartthings | Water sensor |
| Sunricher HK-SL-DIM-EU-A | Dimmer |
| Sunricher HK-SL-DIM-A | Dimmer |
| Samjin Multipurpose | Door/Window Sensor |
| Samjin Water | Water sensor |
| Samjin Motion | Motion sensor |
| Tuya temperatur/fuktighetssensor | Humidity sensor |
| Tuya/Futurehome Smart Rele 16A | Ralay 16 A |
| Tuya/Connecte Power Socket | Smart plug |
| Tuja/Futurome Smart Rele 16A | Relay |
| Wattle/ Heiman Temperature & Humidity Sensor | Temperature/humidity sensor |
| Wattle | Heiman Door/window Sensor |
| Yale Doorman | Yale Doorman V2, V2N L3 (Requires Yale Doorman module from Eva) |
| | |
| The list is continuously updated | |