Under the "Administration" tab at the bottom of the app, you have access to settings that manage your home.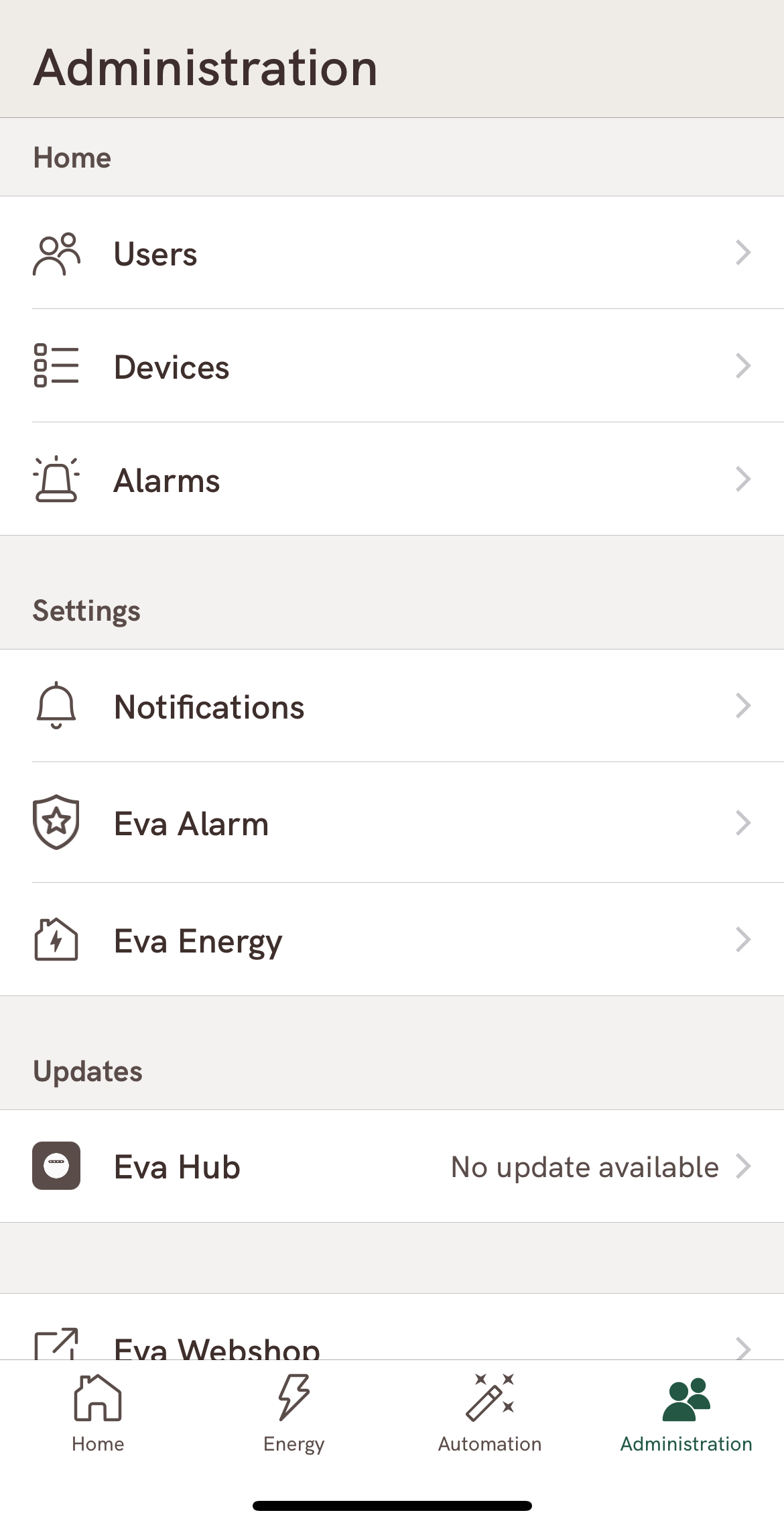 Adding users or transferring home ownership
You can add new users and transfer ownership. This is most commonly used when you are moving or as an installer who needs to transfer the home to the owner. In this way, as an installer, you can set up the smart home using your own phone or tablet and then transfer it to the customer.


Devices
You can change names, adjust user settings, and view more information about the paired device.


Settings
Change which devices you receive notifications from and adjust settings such as smart alarm and power management. The last two options are only visible if you subscribe to the service.

Updates
We support over-the-air (OTA) updates, and if a new version is available, it will be visible here.